This Prison Where I Live [Updated Version]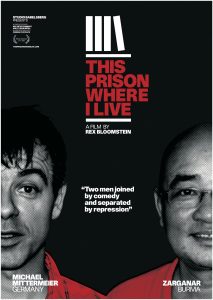 Updated version of Rex Bloomstein's feature documentary, which campaigned for the release of Zarganar, Burma's leading comedian, who was jailed for 35 years by the military dictatorship in 2008.
We decided to re-edit the end of the film because of the great news of Zarganar's release from jail in late 2011. Rex Bloomstein, German comedian Michael Mittermeier and Zarganar all met in London in 2012. The encounter was filmed by Justin Temple and became the basis of the new version, which was shortened to 75 minutes.
The excerpt below shows the beginning sequence and most of the end sequence of the film.
Credits: Line Producer, Second Camera Operator
Production company: Rex Entertainment / Yo Man Media (2012)